Medical services
Univ. Prof. Dr. Dagmar Bancher
Fachärztin für Geburtshilfe und Gynäkologie
In meiner nun schon mehr als 2o jährigen klinischen Tätigkeit an der Universitätsklinik für Frauenheilkunde Wien, sowie Tätigkeit in Lehre, Wissenschaft und Forschung, konnte ich mir ein umfangreiches theoretisches und praktisches Wissen im Bereich der Frauenheilkunde aneignen.


Prepare for pregnancy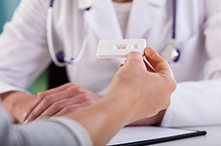 Are you looking in the near future to get pregnant and have a child?
I would be pleased to arrange a consultation and examine you in order to provide the best possible preparation for your upcoming pregnancy!
Gestational Diabetes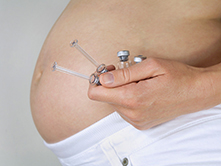 Gestational diabetes (GDM) is a blood sugar disorder that either appears for the first time or is discovered during pregnancy.
It strikes approximately one in ten pregnant women.

Ordination center Döbling:
Mo:

16:00 - 19:00

Th:

12:00 - 14:00
Address:
Heiligenstädter Straße 46-48
1190 Wien
Telefon:
+43-1-360668000
Fax:
+43-1-360668008
www.mednanny.com

Rudolfinerhaus:
By arrangement
Address:
Billrothstraße 78
1190 Wien
Telefon: +43-1-360365900
Fax: +43-1-360365103